E
V
I
L

Y
O
G
A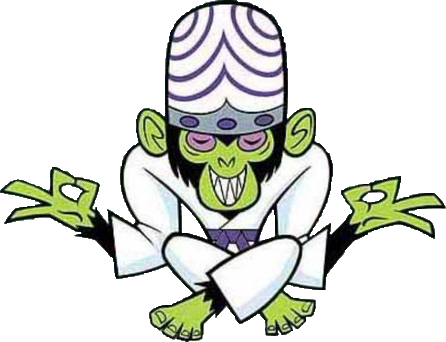 Watch me on:

Follow me on: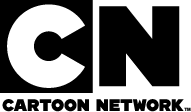 I
N
S
T
R
U
C
T
O
R


123 Villain Lane, Townsville, USA
(909) 555-1212
OBJECTIVE
Since I, Mojo Jojo, retired from a life of crime, I, Mojo Jojo have found my true calling as a Yoga Master.
QUALIFICATION SUMMARY
Mad scientist chimp with great intelligence
Quick learing multi-faceted primate
Capable of standing over colored, bubbling test tubes and laughing maniacally
Stunt double in Planet of the Apes
Master of manipulation, trickery and mind control
Capable of speaking in a convoluted and repetitive manner
PROFESSIONAL HIGHLIGHTS
Mad Scientist:

Applied the principles of science and mathematics in a attempt to take over the world
Setting up and maintaining labortory equipment
Monitoring experiments
Attaching lasers to sharks
Controlling the weather
Kidnapping specimens

Reckless Lab Assistant:

Responsible for assisting in various tasks that are conducted in a laboratory
Lab hours of operation and sanitation
Safe handling of harmful chemicals
Maintained laboratory supplies

Lab Test Subject:

Involuntary participated as a test subject for the following experiments:
Personal Hygiene Projects
Hair Club for Men
House Cleaning Projects
Cancer Research
EMPLOYMENT HISTORY
House of Wax, Undergound Lair, Transylvania, 2000 to 2009
ACME Corportation, Remote Area in the Desert, New Mexico, 1990 to 2000
TECHNICAL EXPERTISE (Highly skilled with the following:)
Chemical X
Explosive Tennis Balls
Anvils
Ray Gun Technology
Skin-melting Chemical Compounds
Radioactive Materials
Chloroform-soaked rags
EDUCATION AND TRANING
Doctoral Degree, Dr. Jekyll and Mr. Hyde University, Undergound Lair, Transylvania, 1852
10 Habits of Highly Effective Mad Chimpanzee, Remote Area in the Desert, New Mexico, 1851
MEMORABLE QUOTES
"The hobo formally known as Jojo is no mo'. From this day fowohd, I shall be known as MOJO JOJO!"
"Now, if you'll excuse me, I, Mojo Jojo, have a town to take over. I have a world to conquer. I have to seize control of an area and force its inhabitants to follow my way of thinking."
"I do not talk like that! The way I communicate is much different! I do not reiterate, repeat, reinstate the same thing over and over again! I am clear, concise, to the point!"
"Ooh! That is a misconception! Just because I am a monkey does not mean I am a banana addict!"
"Curse you, Powerpuff Girls! Cuuuuuuurseeeeeees! ..."
"I, Mojo Jojo, am your master, and you shall obey my commands like the dogs you are! Because I am your master, it is I who you will obey! Obeying commands is what you'll do! I will give you commands, and you will obey them!"